DARKDAWN PRE-ORDER OFFER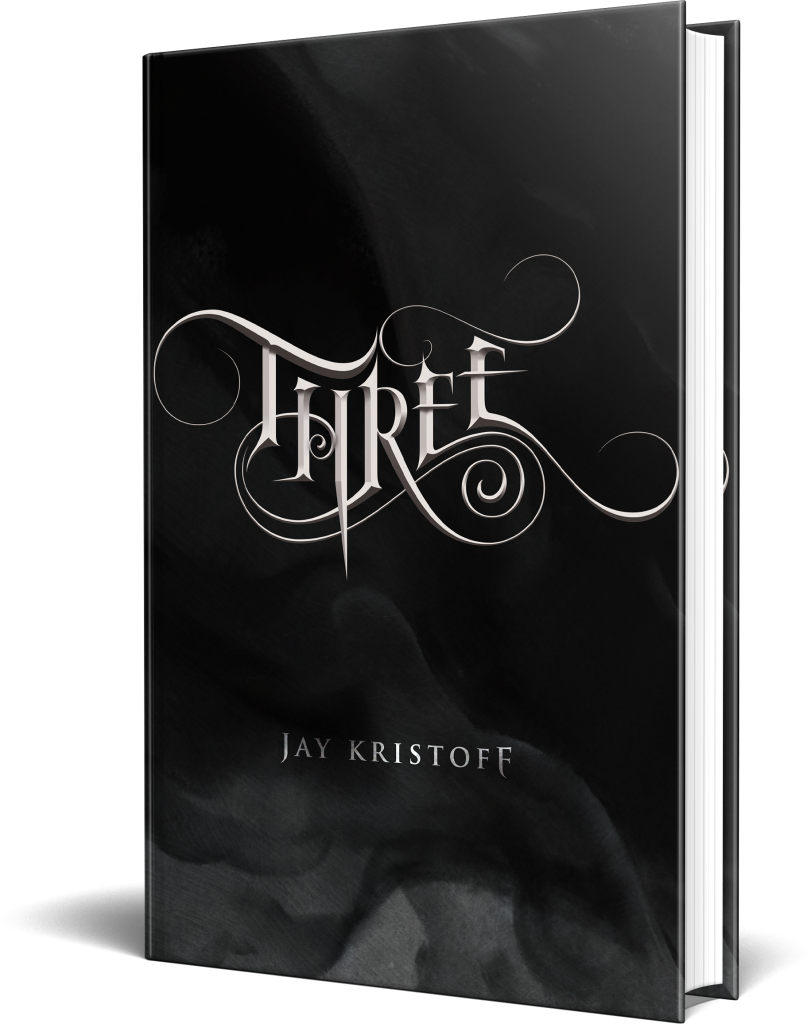 Welcome to the pre-order offer for DARKDAWN, droogs! Hope you're excited! Enough! For! Multiple! Exclamation! Points!

Please read the directions and FAQ below carefully. It should answer all your questions. As always, if you ask me a question I've already answered, you owe me a goddamn pony.
So, to be eligible, here's what you need to do:
Pre-order DARKDAWN from anywhere. Yes, anywhere.
Email your proof of purchase to the following address: DarkdawnPreorder@gmail.com.
Please use the subject header "DARKDAWN pre-order offer"
Profit!
FAQ
Right, so what do we get for our pre-order, Kristoff?
You get a deleted chapter from DARKDAWN called "Three".
Why should we care? What's this deleted chapter about?
Revealing much about it gets into spoiler territory quickly. But the chapter features a much-requested moment between three central DARKDAWN characters that, for story reasons, never made it to the final book.
*heavy breathing* . . . Do their names start with M, A and T?!?
Spoilers, sweetie.
But wait . . . it's called "Three"?
Yeah. Do you see what I did there.
Jay, this scene sounds suspiciously like it might be smut.
That's not a question.
OMFGGGGASFASDFASDASFDASF
Use your words.
When does the offer close?
September 1, 2019.
When will we receive our goodies?
The day of DARKDAWN publication. September 3, 2019. THREE will be sent to the email address you entered the offer with.
So it's a PDF, not a physical booklet?
It's a PDF. So I imagine it'll be up for download on pirate sites within about 30 seconds. Yay internet.
Omg, please tell me this offer is open internationally, you black-hearted sonofabitch?
Yes. It's 100% open internationally.
Is this the same deleted scene that the various book subscription boxes are offering?
Yes. So even if you can't afford/don't want a subscription box, or the box you've ordered isn't offering THREE, you can still get it by following the instructions above. See how much I love and appreciate you?
And we can really pre-order DD from anywhere and be eligible?
Yes. Just email your scanned receipt to the address above.
Book Depository? Amazon?
Yes.
That dodgy guy who sells books off the back of a Buick downtown? The little bookstore on the corner of my quaint European village? The undead bookomancer who haunts the crossroads at midnight and trafficks exclusively in human souls?
Fuck, that's so metal. And yes.
Will I receive some kind of confirmation email?
No, you'll have to trust the internet gods. It'll be fine.
If I preordered aaaaages ago because you are my moon, my sun, my starlit sky, should I cancel and re-order?
Nope. Unless you didn't keep your proof of purchase and need a new one, that is. And thanks for pre-ordering early!
When you say 'proof of purchase' . . . is a screenshot okay?
Indeed. It's not like we're demanding sworn affidavits or anything. So if you wanna get really creative in photoshop and doctor yourself one, A+ for effort, I guess?
And all pre-ordered US editions are still going to be signed?
Yes. All pre-orders of the US edition of DD will be signed. I just finished signing 20,000 fucking tip-in sheets. ?
OMFG I LOVE YOU FOR THIS!!
*best Han Solo voice* I know.
---
60 Responses to "DARKDAWN PRE-ORDER OFFER"