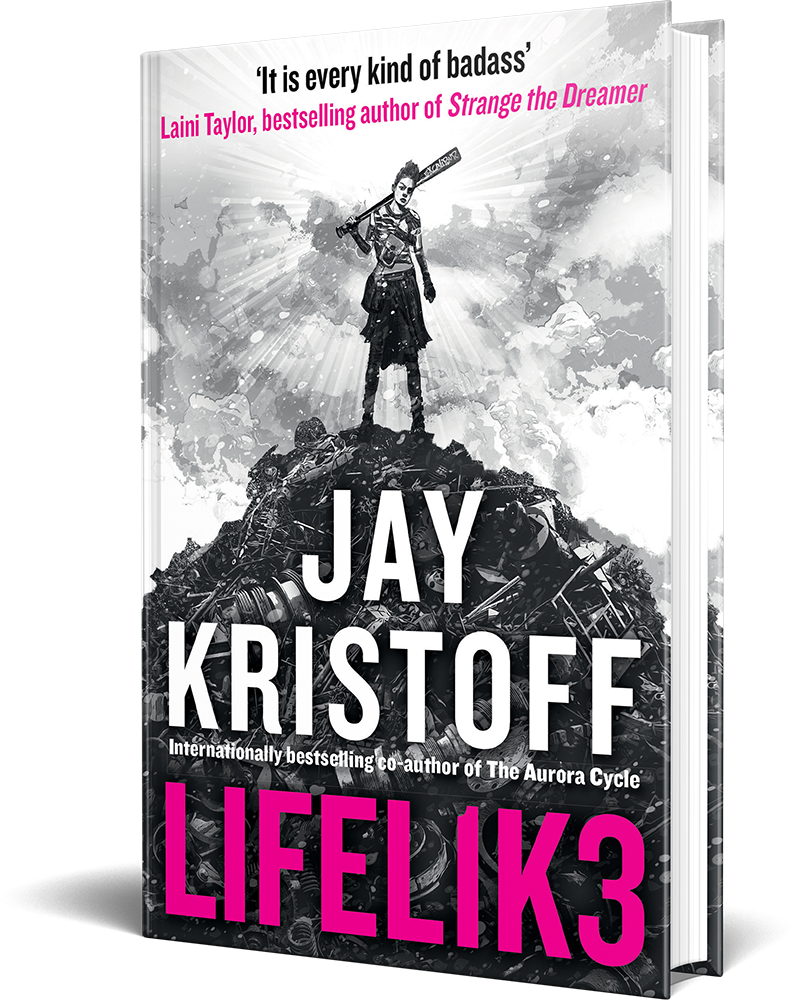 On an island junkyard beneath a cigarette sky, a deadly secret lies buried in the scrap.
LIFEL1K3
'Put this grimy, beautiful, devastating, hilarious, screaming, writhing, all-out post-apocalyptic girl-buddy-road-warrior-lost princess-techno-thriller in your face and read it right now. It is every kind of badass."
– Laini Taylor, New York Times bestselling author of STRANGE THE DREAMER
Seventeen-year-old Eve isn't looking for secrets; she's already too busy looking over her shoulder. The robot gladiator she spent months building is a smoking wreck, and the only thing keeping her grandpa alive was the handful of credits she just lost to the bookies. Worst of all, she's discovered she can destroy machines with nothing more than her mind, and a bunch of puritanical fanatics are building a coffin her size. If she's ever had a worse day, Eve can't remember it.
But when Eve discovers the ruins of a beautiful android boy named Ezekiel buried in the scrap pile she calls home, her entire world is turned upside down. With her best friend and her robotic sidekick in tow, she and Ezekiel will trek across deserts of irradiated glass, battle cyborg assassins, and scour abandoned megacities to save the ones Eve loves . . . and learn the dark secrets of her past.
Even if those secrets were better off staying buried.
Publisher: Random House
Publication: May 2018.