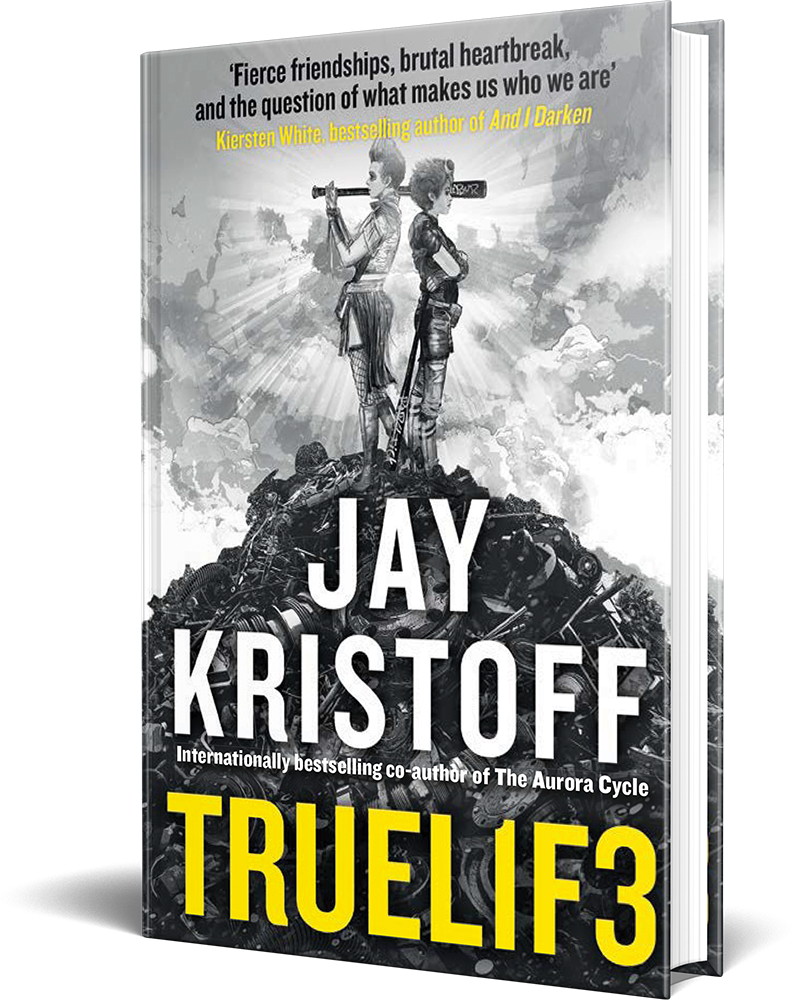 From bestselling author Jay Kristoff comes the third installment in the LIFEL1K3 trilogy.
TRUEL1F3
From the bestselling co-author of the Illuminae Files comes the thrilling finale in the LIFEL1K3 trilogy–hailed by Marie Lu as "a breathless, action-packed exploration of what humanity really means."
Best friends have become enemies. Lovers have become strangers. And deciding whose side you're on could be the difference between life and death. For Eve and Lemon, discovering the truth about themselves–and each other–was too much for their friendship to take. But with the country on the brink of a new world war–this time between the BioMaas swarm at CityHive and Daedalus's army at Megopolis, loyalties will be pushed to the brink, unlikely alliances will form and with them, betrayals. But the threat doesn't stop there, because the lifelikes are determined to access the program that will set every robot free, a task requiring both Eve and Ana, the girl she was created to replace. In the end, violent clashes and heartbreaking choices reveal the true heroes . . . and they may not be who you think they are.
Publisher: Random House
Publication: June 2020.
Listen to an audio excerpt
Buy the audiobook from Penguin Random House Audio, Apple Books, and Libro.fm.
---