EotV ARC fundraiser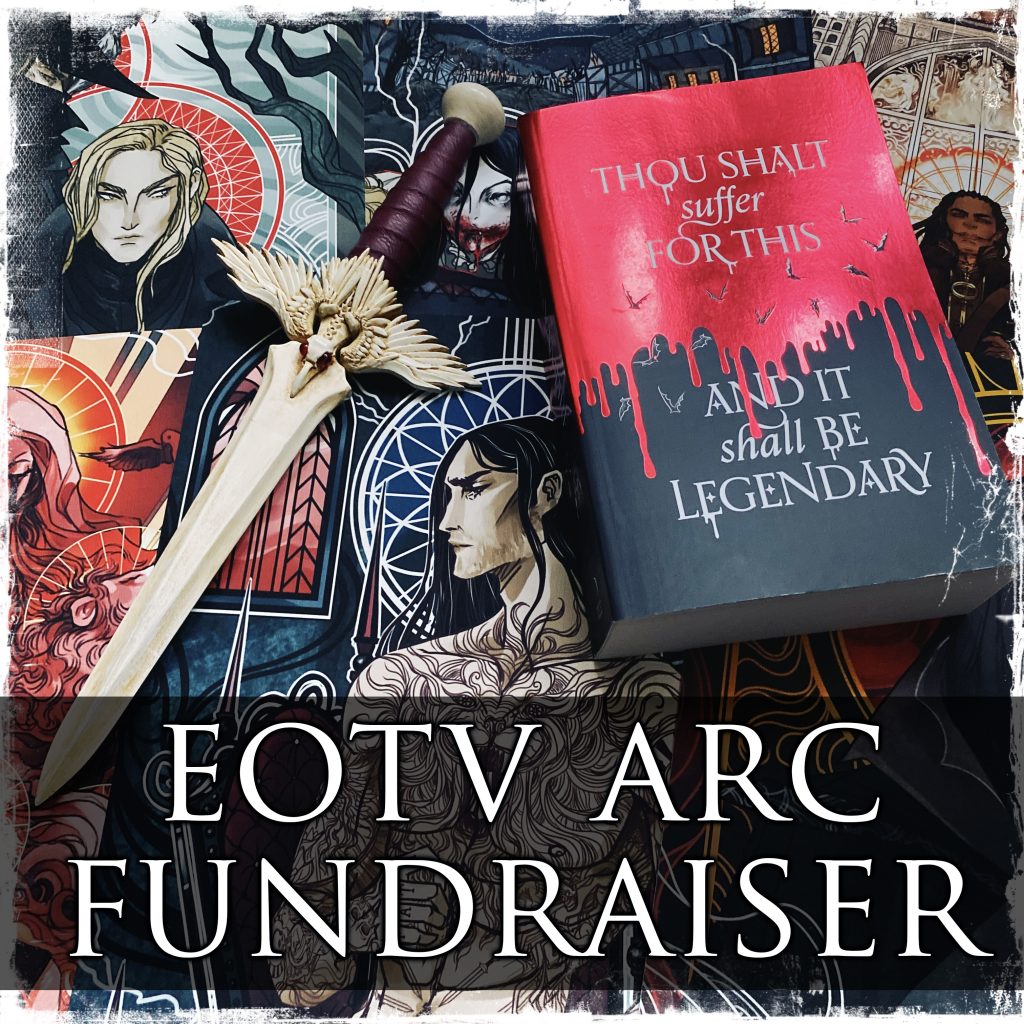 Droogs! It's time for our next EotV charity fundraiser. Prepare thysellllves.
The rules are simple, the winner is random, but together, we can raise some much-needed money for an amazing cause. Last giveaway, we raised over $20,000 for the mighty @seashepherd , and with this prize, we might be able to do better!
THIS COMPETITION IS OPEN INTERNATIONALLY
PLEASE READ INSTRUCTIONS CAREFULLY, I KNOW YOU CAN READ BECAUSE YOU'RE TRYING TO WIN A BOOK.
The prize up for grabs is:
1 x signed personalized shiiiiny UK Advance Reader Copy of EotV (this is the only one I have left!)
1 x official Nevernight gravebone dagger by the one and only @cakeandmadness
1 x complete set of prints of EVERY ILLUSTRATION in Empire of the Vampire. Yes, all 36 illustrations! These are high quality full-color canvas prints, signed by both myself and the amazing @monolimeart
To go into the running to win, you must:
1. Donate to the United States Holocaust Memorial Museum, via the DONATE button at ushmm.org
🦇 A donation of $3.00 will net you one entry into the draw.
🦇 A donation of $10.00 will net you five entries.
🦇 You can donate more than that if you like, but you'll get five entries, max. But please give more if you can!
🦇 I will personally match all donations combined, up to a limit of $5,000.00.
2. Take a screenshot, with proof of your donation.
3. Enter your details here
4. Winnnnnn
If you want to spread the word about the giveaway, that'd be awesome too. Just use the #eotv hashtag or tag me so I can see it
I will give away one EotV print signed by me and @monolimeart to a random word-spreader
This competition closes Tuesday, May 4.
Since it's dedication in 1993, the United States Holocaust Museum has been inspiring citizens and leaders worldwide to confront hatred, prevent genocide, and promote human dignity.
You can follow the museum and learn about their incredible work at @holocaustmuseum
Good luck! Let's raise some $
🖤⚔️🦇
#eotv
---