EotV Charity ARC giveaway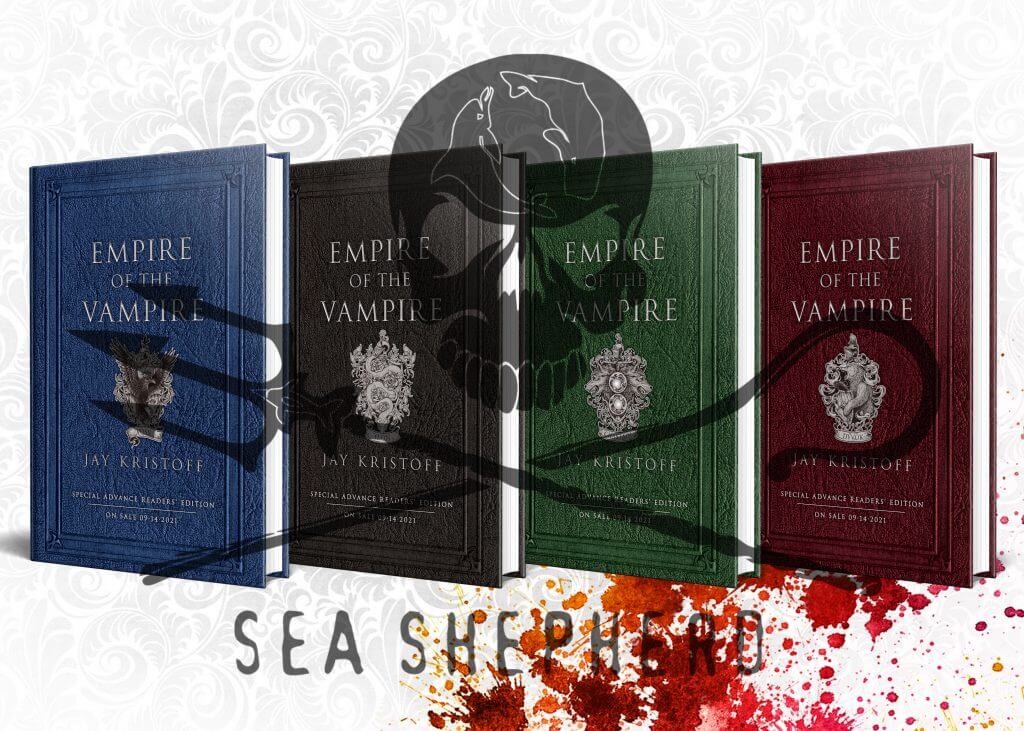 Hello droogs!
This will feel familiar to those who've been following me a while, but for the newcomers, it's once again time for my charity ARC giveaway!

The rules are simple, the winners are random, but together, we can raise some much-needed funds for an amazing cause. Last time we did this, we ponied up over 10 grand for the mighty Sea Shepherd, and this year, with ALL FOUR COPIES of the US EMPIRE OF THE VAMPIRE ARC set up for grabs, I think we can do better.
BEHOLD!
THIS COMPETITION IS OPEN INTERNATIONALLY
PLEASE READ ALL INSTRUCTIONS CAREFULLY, I KNOW YOU CAN READ BECAUSE YOU'RE ENTERING TO WIN A BOOK.
To go into the running to win a signed, personalized SET (yes, this means all four covers!) of the US ARC of EMPIRE OF THE VAMPIRE, you must:
Click this link, and donate to my favorite charity, the mighty Sea Shepherd.
A donation of $1.00 will net you one entry into the draw.
A donation of $5.00 will net you five entries into the draw.
You can donate more than that if you like, but you'll get five entries, max. But please give more if you can because Sea Shepherd are basically Chaotic Good pirates and are fucking amazing.
I will personally match all donations combined, up to a limit of $5,000.00.
Take a screenshot, with proof of your donation.
Mail said screenshot to jaykristoffauthor@gmail.com with the subject header EOTV ARC ENTRY
Profit
If you spread the word about the giveaway, that'd be awesome too. Just tweet the following, and remember the #eotv hashtag:
Win a signed, personalized set of #EOTV ARCs and donate to an amazing cause: jaykristoff.com/news
I WILL GIVE ONE ARC AWAY TO ONE RANDOM TWEETER
THIS COMPETITION CLOSES FRIDAY, April 9.
Sea Shepherd have spent over 40 years fighting on the frontline of marine conservation. From combating illegal whaling to cleaning up oceanic pollution to campaigning for greater governmental involvement in oceanic protection, there is no organization in the world doing more to safeguard the future of the world's oceans.
You can read more about the Shepherd and their work here. Understand this:
IF THE OCEANS DIE, WE DIE.
GOOD LUCK PEOPLES!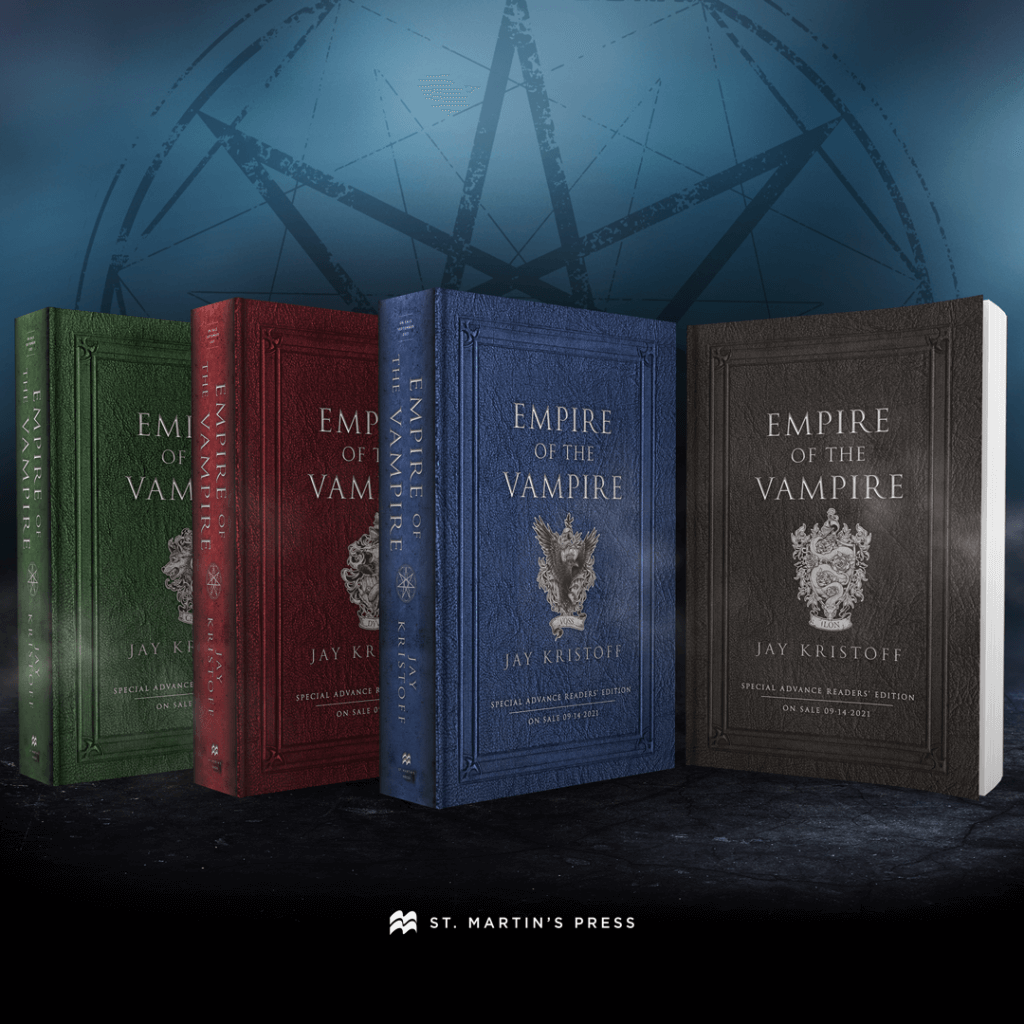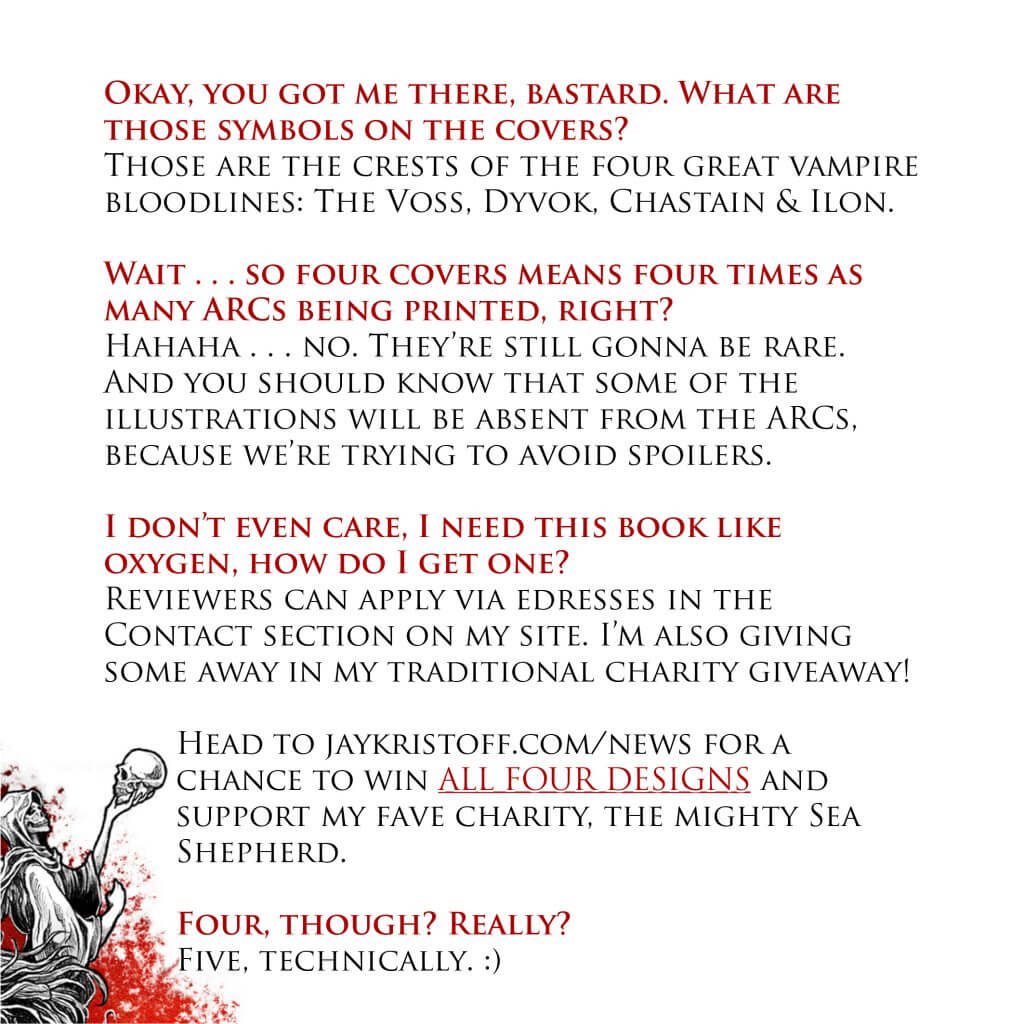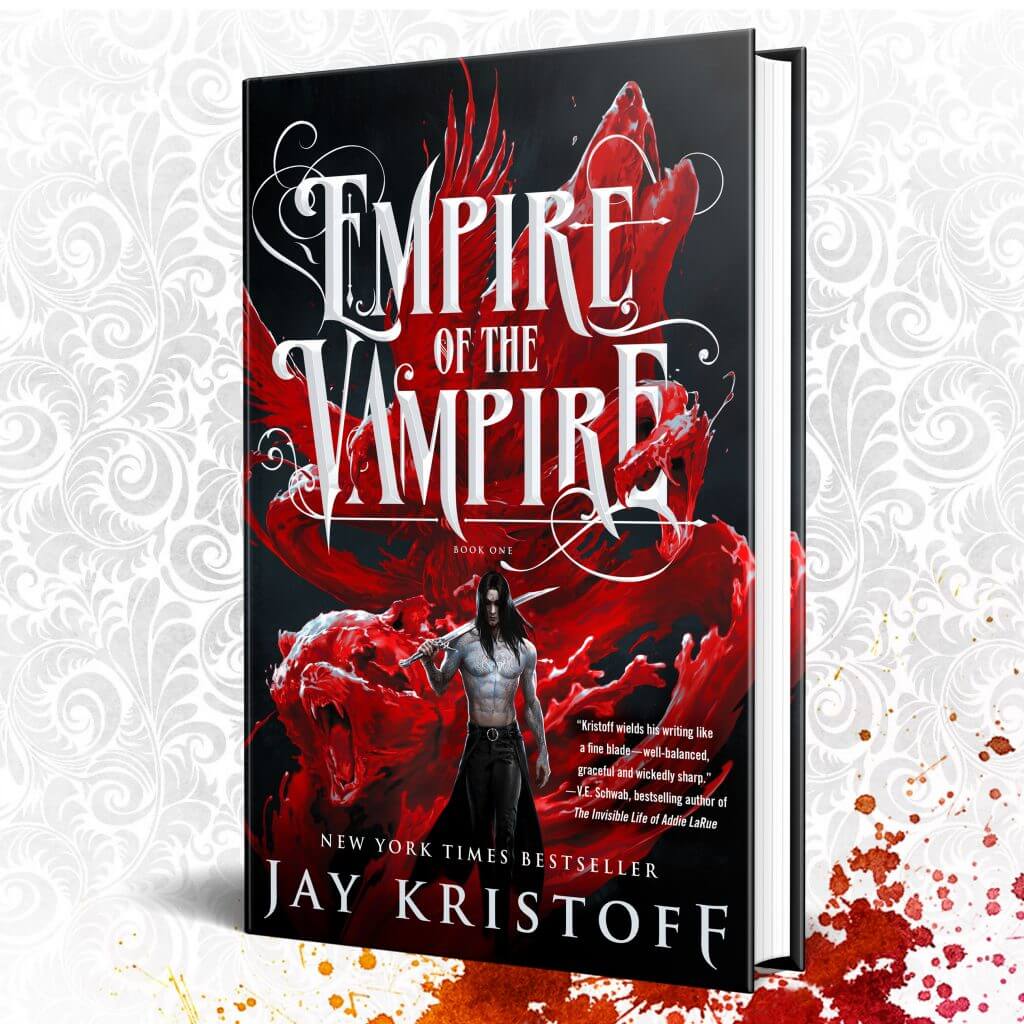 ---
One Response to "EotV Charity ARC giveaway"