AURORA RISING PRE-ORDER OFFER
Hello droogs!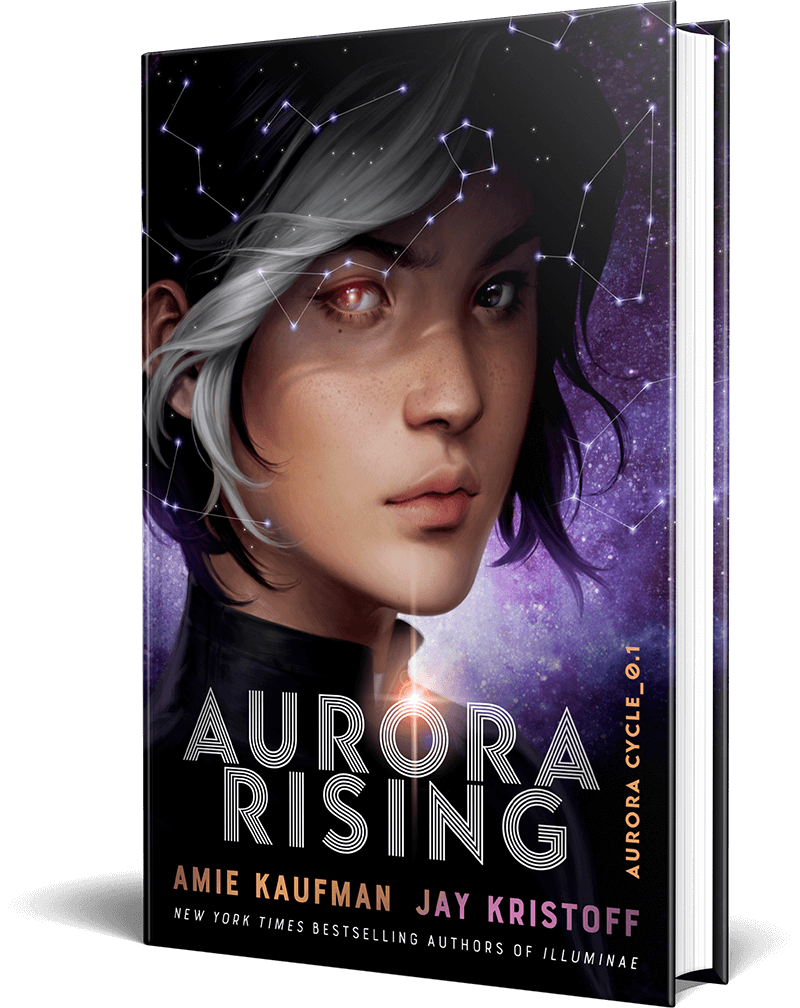 Welcome to the pre-order offer for AURORA RISING! Here's what you need to do:
Read everything below. Carefully. If you ask me a question I've already answered, you owe me a pony.
Pre-order AURORA RISING.
Scan or screenshot your proof of purchase, and head HERE.
Enter your details, upload your proof of purchase.
Profit
FAQ
IMPORTANT:
If you are having trouble uploading your pre-order form, please contact the folks at @getunderlined 🙂
So what do I get for pre-ordering AURORA RISING, Kristoff?
You get an exclusive printed novella, set in the ILLUMINAE universe.
HOLY SHITBA . . . Ahem. You have my attention. What's it called?
MEMENTO.
What's it about?
It's set on the Alexander a few days before the Kerenza attack.
Ooooooh, a prequel! Will any of the ILLUMINAE cast be in it?
You may spot a few familiar faces. < ERROR >
OMFGGGG.
Yeah. 🙂
Will it have all the fanceh design elements of the ILLUMINAE books?
Yes. It'll be designed just like the ILLUMINAE novels were.
So wait, this an actual physical booklet? Not a PDF? Not an e-short?
Yes, it's a physical novella. It'll be mailed out to the address you enter HERE, and you'll be able to hold it in your hot little hands. And please note: there are NO plans for this story to be printed anywhere else. It will not be produced in e-format. It will not be available online.
The only way you're guaranteed to get your hands on it is by pre-ordering AURORA RISING.
We're fucking serious.
Is this offer open internationally?
Ok, this gets a bit confusing, so bear with us. The form here will only accept a US mailing address–
WHAT!? You motherfucker, that SUCKS I WILL EAT YOUR FUCKING HEART LIKE IT WAS A JELLY DONUT YOU–
Slow thy roll, droogie! The offer IS available to international residents! The purchase just has to be made through our buddies at Good Choice Reading. We'll be running what's called a virtual signing through GCR (you can read about them on their site, they're very cool). Basically, you place your order through the good folks at GCR, and for your trouble, you'll get a signed copy of AURORA RISING and MEMENTO mailed to you together
GCR ship internationally, so all international residents who want a copy of the novella can order through them. The novella will be included with your purchase – you will NOT need to enter your details on the GetUnderlined if you purchase through Good Choice Reading. You just place your preorder through GCR, and MEMENTO will be sent out along with your purchase. Easy.
Ordering through GCR might cost you a little more in shipping, and we understand that's frustrating. We know it'd just be easier if you could get the novella in your own country and not have to fuck about, but these are the perils of international publishing. Australia and the UK are much smaller markets than the US, and our publishers are working with smaller budgets, so we can't offer the novella through them direct. But we wanted to give all international residents the chance to read this thing, and GCR seemed the best solution.
GCR now has AURORA RISING listed on their site so go forth and pre-order!
Ok, for we lucky US residents, does it matter where we pre-order AURORA from?
No. Local bookstore, online store, wherever. All you need to do is click HERE, enter your proof of purchase and details, and the novella will be mailed out to you. You guys got it good.
Additionally, if you're a foreign resident, but order the US copy (via Amazon, Book Depository, wherever) and have a US mailing address (or a friend who's willing to loan you theirs) you can still enter your deets on the Get Underlined site and be eligible for MEMENTO.
When does the offer close?
For US residents, May 14, 2019. Yes, this means that if you purchase a copy at one of my US tour stops (deets soon), you'll also be eligible to enter! Just upload your proof of purchase to the URL above after the tour purchase.
For international residents ordering through Good Choice Reading, you MUST PRE-ORDER BEFORE APRIL 26.
When will we receive our goodies?
4-6 weeks after AURORA RISING's publication.
Will we receive a confirmation email to let us know our form has been lodged?
Not an email, but there will be a "Your form has been submitted" confirmation message that appears on screen after you hit submit.
I live in New Zealand. Can you help me out, bro?
If you'd like a signed copy of Aurora Rising, Booktopia will ship to you — but once they run out, they're out, so don't delay! Note, this is the ANZ edition, and does not qualify you for a copy of MEMENTO.

Is Puerto Rico a part of the USA for the purposes of MEMENTO?
Yes indeed.

Is Canada a part of the USA for the purposes of MEMENTO?
Sorry friend, you're a different country! But you can use the address of a US buddy, and they can post it on to you. You trust your friends, right?

Are you going to run out of copies of MEMENTO? If I buy in first week, could I miss out?
Nope! As long as you register by the deadline, you'll be fine.

Can two people at the same address both register to get MEMENTO? Is it one per household?
As long as you've both got your own receipts, you're good to go!

Are there more US special editions that I don't know about?
Nope, what's announced is what there is. No need to delay your preorder!
OMGGGG more AIDAN!
Yeah. More AIDAN. 🙂
---
50 Responses to "AURORA RISING PRE-ORDER OFFER"